The Gene Tech – Revolutionizing Biotechnology and Organic Agriculture
In pursuit of our mission, The Gene Tech has emerged as a pioneering biotech company in India, making significant contributions to the global agricultural and horticultural communities. As a testament to our commitment to quality and innovation, we are proud to be the first company in India to receive Halal certification for our bio-organic fertilizers. Additionally, we hold the prestigious ISO 9001:2015 certification, further validating our dedication to excellence. Our products have undergone rigorous testing by esteemed institutions such as the Singapore Government AVALab and Brunei Government Agriculture Department Laboratories. Furthermore, we are licensed by the Government of Tamilnadu, India.
Established as a registered firm in 2001, The Gene Tech has been at the forefront of research and development in the field of biotechnology. In recognition of our groundbreaking work, the R&D division of our company was acknowledged by Periyar (Government) University in 2003, allowing us to conduct research programs in Plant and Animal Biotechnology, including Ph.D. studies. Our research findings have been published in esteemed international journals, further cementing our position as a leader in the field. In recognition of our contributions, we have been honored with the National Gold Star Award from New Delhi, India.
Leading our organization is Dr. R. Saravanan, an esteemed figure in the field of biotechnology, who has received prestigious accolades for his outstanding contributions. Dr. Saravanan was bestowed with the Jewel of India award for his exemplary leadership and expertise in the field. Additionally, he has received the IABMS (Thangam Vasudhevan Memorial Award) for his exceptional research in Microbiology. His remarkable achievements have also earned him the distinction of being selected for the prestigious Lifetime Achievement Award from New Delhi.
The Gene Tech's operations, including our research and development endeavors, are headquartered in Thadhampatti, Salem, encompassing an expansive area of 17,000 square feet. Since 2008, the Government of India's Department of Biotechnology has recognized our company as a counterpart to provide Biotech Industrial Training (BITP) to students under the fellowship program of the Central Government Ministry of Science and Technology.
Connect with us and be a part of our journey:
2001 – Company Inception: Our humble beginnings in 2001 with just two staff members laid the foundation for our remarkable growth. In 2003, our R&D was officially recognized by the government, forging a path of accelerated development.
2012 – Expansion: As our organization rapidly expanded, we extended our reach to the serene Yercaud Foot Hills, establishing a second unit location in 2012, complementing our existing presence in Thadhampatti, Salem City.
2019 – Celebrating Excellence: Throughout our journey, we have been honored with 12 prestigious awards, acknowledging our research publications in key agricultural journals, pioneering innovations in bio/organic agricultural inputs, non-toxic pest repellents, probiotics, landscape designing, terrace gardening, and vertical farming. These accolades stand as a testament to our unwavering commitment to excellence.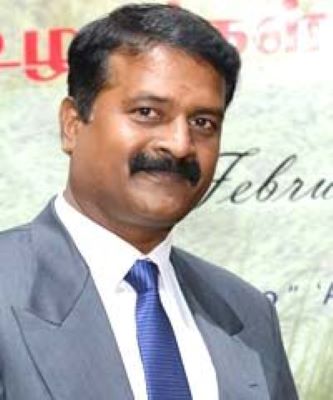 Dr. R. Saravanan – Founder & Managing Director
Dr. R. Saravanan, a visionary leader, holds a Ph.D. in Microbial Biotechnology (1997) from Dr. A.L.M. PG. I.B.M.S., Taramani, Chennai, where he was a recipient of the UGC-JRF & GATE'93 (IIT DELHI) NET fellowship. With his extensive expertise, he continues to drive our organization's growth and innovation.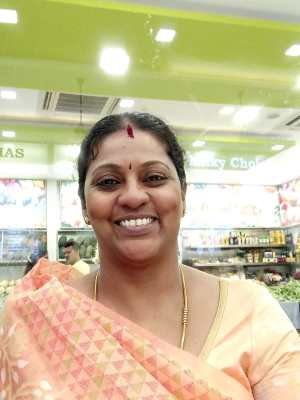 Dr. E. Rani Saravanan – Director
Dr. E. Rani Saravanan, our esteemed Director, holds a Ph.D.